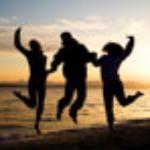 Un emplacement idéal , calme et bénéficiant d'une vue superbe Les chambres sont spacieuses, très propres et bien agencées , le petit déjeuner est complet à base de produits frais et faits maison. L'accueil est très chaleureux et attentionné., une bien belle image des Cyclades
Catherine D. (TripAdvisor)
Besser geht`s nicht!
Wir haben bei Eleni fünf perfekte Tage verbracht. Die vielen exzellenten Bewertungen können wir vollauf bestätigen und ersparen uns Wiederholungen. Serifos ist eine spannende kleine Insel mit schönen, teilweise versteckten Stränden und einigen richtig guten Restaurants und Bars. Aufgrund der geringen Größe der Insel ist ein Scooter zur Erkundung ausreichend. Unbedingt nach Megalo Livadi fahren und den morbiden Charme dieses Ortes genießen!
– JSChrist (TripAdvisor)
Friendly Service and Great View
The operator of the hotel met us at the ferry and drove us back to the hotel (the hotel is about 15-20 min walk from the ferry). She sat us down and gave many recommendations for what to see and do on Serifos. She also assisted us with booking a car for our stay (I suggest booking in advance as there are limited opportunities for rental cars!).
The room was nicely made up and we had a lovely view from our balcony which we made good use of in the evenings and at night. The location is also very quiet. Actually, the whole island is very quiet.
Breakfast went a little later than most hotels which is nice if you want to sleep a little later. The food was all good and home-made and fresh. The rooms also got made up while we were at breakfast!
The rooms did seem to run out of hot water late in the morning. I'm not sure if this is an ongoing thing or just something that occurred while we were there, either way, get in early. Highly recommended!
– James A. (TripAdvisor)
Wunderbarer Urlaub im Oktober
Wir können alle sehr guten Bewertungen voll bestätigen. Der von Eleni und ihrem Mann gebotene Full Service beginnt beim kostenlosen Transfer vom und zum Hafen, geht über täglichen Zimmerservice und dem phantastischen Frühstück (08.30 bis 11.30), den liebevoll eingerichteten Zimmern mit Blick auf Bucht und Hafen. Unser Tipp für nächtliche Fußgänger von und zum Hafen (ca 15 Min): Taschenlampe nicht vergessen.
– Sinsheim (TripAdvisor)
First time in Serifos
We spent five days in Serifos. Our stay in Studios Amfitriti made our time there unforgettable! The rooms are nice and comfortable! The location of the place makes the views from any part of it unbeatable!! The owner (Eleni), really goes out of her way to make sure that every guest is comfortable and every morning she provides homemade breakfast that is out of this world!!! I could talk for hours about it but you really have to experience it in order to appreciate it...
– Dimitrios M (TripAdvisor)
Un posto magico
Con la mia amica Anna, ho appena trascorso una settimana presso gli Studios Amfitriti di Serifos.
Location splendida: arroccati sul lato est della baia del porto di Livadi, gli studios hanno un arredamento molto curato nei particolari, sono tutti affacciati sul mare, con splendida vista.
A due passi dal porto, dove si trovano parecchie taverne e ristoranti, ma comunque in zona riservata e appartata. Sono gestiti da Eleni, con la collaborazione delle due figlie, con attenzione e gentilezza. Pulizia impeccabile.
La deliziosa colazione viene servita su una terrazza: tutto "home made", torte, dolcetti, marmellate, pies di verdure, frittate, macedonia, yogurth, spremute di arance locali, praticamente un brunch.
Eleni, oltre ad essere una persona squisita, è anche un'artista: dipinge oggetti, sassi, barchette preparate con canapa e vernice, tovagliette e centrini in rafia per la prima colazione.
In sintesi, consiglio gli Studios Amfitriti per una vacanza di relax nella riservata isola di Serifos. Ringrazio inoltre Eleni per la sua cordialità, ospitalità e capacità di far sentire le persone come a casa.
– Barbara C (TripAdvisor)
Séjour magnifique. Que du bonheur
Nous avons séjourné dans ce petit studio 6 jours. Quel vue magnifique en vous levant le matin et prendre son petit déjeuner sur la terrasse. L'accueil mère et fille formidable. Tout est fait maison, la déco, le linge de lit, les appuis têtes des transats et n'oublions pas les petits plats et desserts du petit déjeuner.
– locatelipat (TripAdvisor)
An experience to keep at heart
According to greek mythology, Amfitriti was the goddess of sea,wife of Poseidon.
Indeed, Amfitriti studios in Livadi of Serifos combine all that the ancient goddess would ask for: spectacular view, uniquely designed studios that make you feel as if you were living in a sea palace, mouth-watering home-made breakfast and kind, smiling owners and staff.
My family enjoyed a week from July 29th to August 5th, 2017. We will certainly come back not only for the obvious but mostly because the family, who very recently opened a nearby facility "Asteroskoni", are the ambassadors of greek hospitality spirit; profound and sincere, setting high standards of quality and service, gaining credits for their work.
Congratulations to Eleni, Eirini, Dimitra and George. Thank you for the wonderful week we spent at Amfitriti. Serifos is a paradise and the Amfitriti owners who are personally involved in every single detail (how can we forget the hand-made little boat that Eleni gave us or the 5 star breakfast prepared by the ladies) make sure that their customers are guests of honour. We'll certainly come back soon.
– Nadia T (TripAdvisor)
Μαγευτική θέα σε ενα από τα πιο καλαίσθητα καταλύματα στην Ελλάδα
Μείναμε στο studio τα Ψάρια. Από το κρεβάτι μας βλέπαμε τα ιστιοπλοϊκά στο Λιμάνι και την βουκαμβίλια στον τοίχο του μπαλκονιού. Έξω στις πολυθρόνες της βεράντας μας περάσαμε πολλές ώρες να βλέπουμε τη Δύση και να ανάβουν ένα-ένα τα φώτα στη γραφική Χώρα. Κάθε πρωί μας περίμενε μια έκπληξη από τα χεράκια της Δήμητρας και της Ελένης. Χορτόπιτες, μηλόπιτες, ομελέτες και πάντα φρεσκοστειμένος χυμός. Υπέροχες διακοπές, αξέχαστη φιλοξενία από την Ελένη, την Ειρήνη και όλη την υπόλοιπη οικογένεια. Θα ξανάρθουμε σίγουρα.
– Dora T (TripAdvisor)
Vue magnifique
Bel endroit, les chambres sont jolies et la vue est superbe. Le petit déjeuner est très bon tous les produits sont faits maison. Elena, sa fille et son gendre sont adorables et très serviables. Nous avons passé un très bon séjour
– Nineparis (TripAdvisor)