THE UNIT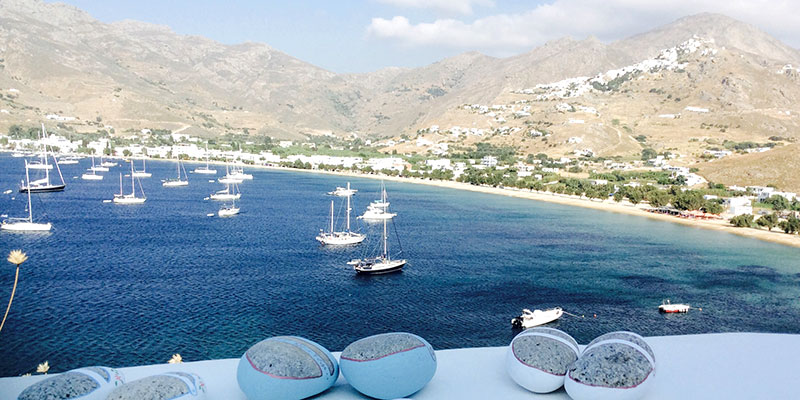 Location
Studios Amfitriti are found in Livadi, only 5 minutes from the harbour. Built in an isolated and quiet place, and very accesible area. They have astonishing view of the harbour, the country and sea.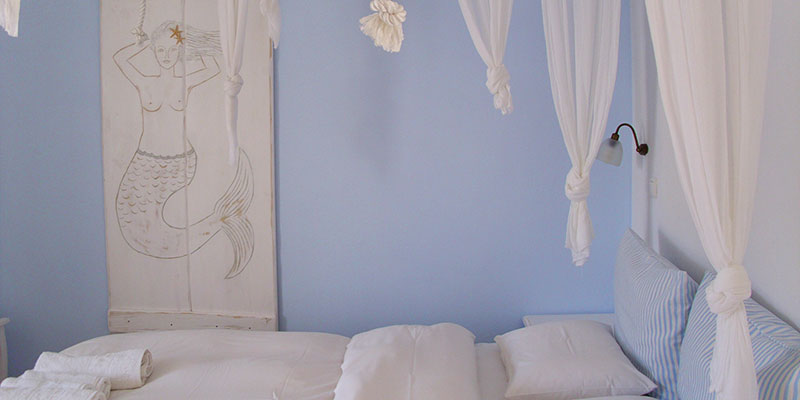 The studios
Studios Amfitriti were recently renovated and are condidered by many visitors of Serifos as one of the best accommodation around the island. In studios Amfitriti you enjoy the calmness, beautifull blue sea and the particular architecture of Cyclades. Each one has different subject of decoration as boats, fishes, belts, butterflies. Besides the happy thematic space they offer, they also serve breakfast prepared with homemade products, which are made by the hostess. Studios are surrounded by beautiful, stone flower-beds with snow-white benches.
But what will really impress you and will be unforgetable is the HOSPITALITY of stuff of studios Amfitriti.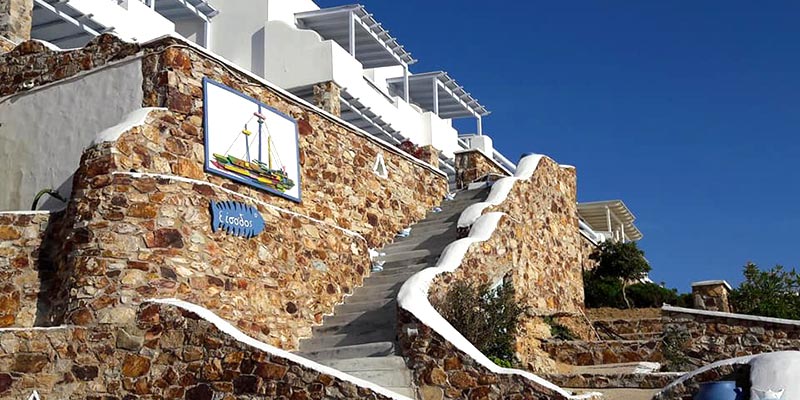 Why the Amfitriti Studios...
Quite apart from their cheerful thematic ambience, the Amfitriti Studios offer breakfast with homemade products made by the hostess, renowned for her graciousness and hospitality. The Studios are surrounded by beautiful, stone-bordered flower beds with snow-white benches that provide an astonishing view to the Avlomonas Beach and to Chora, the capital of Serifos.
We will be delighted to...
suggest heavenly beaches in Serifos
provide you with useful information of any kind
recommend trekking routes and attractions to visit

I think one of my favourite places to stay
Not just on our holiday in Greece which covered several islands but from many previous holidays around the world. The studios are good size and in traditional style, spotlessly clean. Views are expansive and it is all so quiet yet only a 15 min walk to heart of town and it's shoreside restaurants. Such a friendly and accommodating family run establishment. But I have to admit the breakfasts were the icing on the cake. Changed every day, with good choice of sweet or savoury. We never tasted cake as good as this anywhere else on our tour. Thank you for a lovely stay!
Ema S.